If chronic pain does not form part of your everyday life or you've never suffered from any severe injury, consulting a physiotherapist has probably never crossed your mind. Believe it or not, physiotherapy is, in fact, an essential contributor to your well-being and should be integrated into your daily life! In addition to chronic pain management and pain alleviation, physiotherapy has many other, little-known benefits… From helping patients with rehabilitation, strength and mobility, it is a real treasure trove of virtues that also acts as a preventative measure (by nipping problems in the bud before they even occur!). Let's take a look at some of the most striking benefits of this therapeutic form of body and mind treatment.
Stop Living with Pain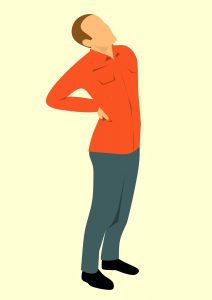 Pains and aches can be the aftermath of a sprained ankle from playing basketball, carpal tunnel syndrome from a poorly set up workstation, a motor vehicle injury or chronic lower back pain that started way before you remember. No matter how bad the pain is, if it affects your daily activities performance, you should really to do something about it (you don't have to live 2020 in pain!). Physiotherapy can be your knight in shining armour! Occupational therapists are authorised to provide you with a diagnosis, clinical assessment and prognosis according to your symptoms and medical history. But that's not all; they'll also develop a comprehensive treatment plan that will target the source of your pain, cutting the ache right at the root to prevent recurrence and allowing you to enjoy your physical activities again!
Make Those Muscles Stronger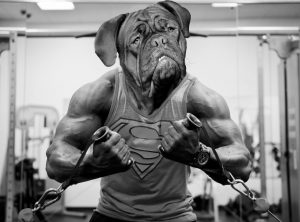 For most people, pain management and relief are the first things that come to mind when considering physiotherapy. Whether you had an injury or a twitch that simply won't go away, a physiotherapist will carefully identify the problem areas and help you strengthen the affected muscles until they're working the way they should be.
You Can Better "Move it Move it"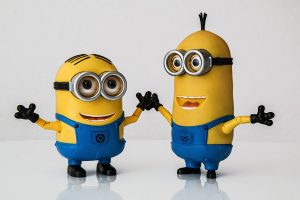 Whether it is a repetitive or strenuous activity at work, a previous injury or chronic illness, reduced mobility and flexibility are common. Pain or stiffness can prevent you from performing daily movements such as bending over, touching your toes or even reaching up with your arms – it can become very uncomfortable. Physiotherapy exercises target muscles and tissues in painful spots, relax muscles and strengthen supporting tissues to help you regain your mobility and range of motion.
Steer Clear of Surgery & Medication
Many injuries and conditions don't require you to go under the knife or swallow a dozen pills a day to get some relief. Physiotherapy is a non-surgical treatment that uses a variety of hands-on therapies to help you feel your best without any risks, side effects and downtime associated with surgery. It also cuts down your reliance on pain medication, giving your kidneys a much-needed break!
Makes Recovery Process Better Than Ever
If you lead a physically active lifestyle or train regularly – such as athletes or workers – injuries are bound to happen. Even a minor sports injury can, unfortunately, keep you on the bench for weeks! But did you know that physiotherapy could actually help support your training plan? In addition to speeding up the healing process of a recent injury, physiotherapy also alleviates and prevents old injuries from reoccurring. Physiotherapists use the latest technologies and an
exercise plan
to strengthen areas that are impacted by sports or previous injuries. Laser technology is used in some instances to increase blood flow in injured areas.
What Happens After A Stroke?
65% of the 50,000 Australians who suffer a stroke each year experience a significant loss of motor skills and other physical functions that prevent them from carrying out their daily activities. If you are a stroke survivor, a physical therapist becomes a vital part of your rehabilitation care program. Through low-risk activities, he or she can address problems with physical function and help prevent future strokes in the long run.
Sleep Like A Baby!
Sleep is obviously something everyone needs, but for some, it's not exactly easy to get. Sleep loss is certainly no laughing matter! Whether you suffer from sleep disorders like sleep apnea or insomnia or simply have trouble falling asleep, physiotherapy can help you finally get those essential "Z's". A night of good sleep is synonymous to a much better mood, concentration, reduced pain and, ultimately, a better lifestyle. Physiotherapists can also help you by recommending a sleeping position that is better suited to your posture. For example, sleeping on your stomach is not naturally good for your spine (even if it reduces snoring) because it creates tension and flattens the natural curve of the spine, resulting in neck and lower back pain.
Breathe Like A Bear, Live Like A King!
Physio plays a vital role in providing standard care for conditions involving the respiratory and vascular systems, such as asthma, lung disease, diabetes, heart disease and much more! Physiotherapists are trained in breathing and mucous removal techniques and can prescribe safe and handy exercises to help you cope with your condition. Using a variety of tools, they can evaluate your current breathing technique and medication regiment to improve your breathing to an optimal level. They may prescribe high-intensity aerobic training and strengthening exercises for the upper and lower limbs. If these conditions are common in your family, physiotherapy is also useful as a prevention tool.
Prevention is Your Cure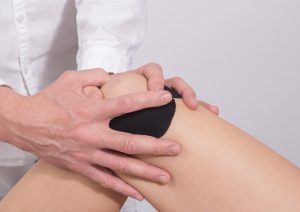 This magical power of touch can also act as a useful preventive measure against potential impairments and keep your body as healthy as possible! A highly trained physiotherapist will not only raise your chances of a successful treatment program but can also teach you valuable techniques and exercises to prevent future injuries outside of your current one.
Ageing Is Just A Number
Ageing may be accompanied by muscle pain, balance problems, loss of mobility and motor skills, arthritis, etc. Through a combination of in-person treatment and a home activity program, physiotherapy can help slow the signs of ageing and help you feel comfortable.
Adios Period Cramps
We can all admit it; menstrual pain is the worst! From severe back pain, headaches to other horrendous aches, periods are like your monthly bills knocking at your door every month and giving you immense pain! But what if I tell you that there is some kind of relief for your horrible and unwanted menstrual cramps? Physiotherapy can actually be a useful treatment option! It can be used regularly to relieve severe menstrual cramps, reduce pregnancy-related muscle and back pain, and even help with fertility. It can also strengthen and repair the pelvic floor after childbirth, solving problems such as constipation, incontinence, painful intercourse and even vaginal prolapse.
It's For Everyone
Physiotherapy services are not only meant for seniors! This hands-on treatment can be used for all ages and at all stages of the disease, from early diagnosis to chronic illness, from acute episodes to the terminal stage.
Importance of Physiotherapy in Daily Life (Part 1)