The importance of a good and proper face cleanser is often underestimated in beauty practices. Facial cleansing refers to procedures that can deeply purify the skin. It is a facial treatment that removes makeup residue, smog, dust, bacteria, and everything else that adheres to the skin every day and makes the complexion dull, dries the skin, and promotes the appearance of wrinkles and signs of aging.
A good face wash is essential for beautiful skin. However, a product that is good for your skin may be entirely harmful for the person next to you. This is why it is essential to choose a facial cleanser that suits your skin type and skin condition. Here are some tips that can help you in selecting the ideal cleanser for your skin type and condition.
Look Closely At Detergents
In particular, look at what detergent is used in the cleanser you wish to purchase. For example, many aggressive cleansers on the market are supposed to "properly" clean oily skin or problem skin with breakouts. This should be avoided. If you choose a non-foaming cleanser, you are less likely to feel irritation because there are fewer cleansing ingredients.
In fact, if your skin feels tight after washing your face, there is an indication that the product is too strong for your skin. Examples of mild detergents that cleanse the skin well without causing irritation include cocamidopropyl betaine, sodium lauryl glucocarboxylate, laureth (-4, -7, -23), sodium cocoamphoacetate (note: sodium cocoate is somewhat less mild). On the other hand, sodium lauryl sulfate, sodium palmate, and salvia officinalis should be avoided.
Choose a Gentle Cleanser, Even for Oily Skin
Using the right cleanser can make a big difference. Even if you have normal to oily skin, it is essential to use a gentle cleanser on your skin. Despite being gentle, the cleanser will effectively remove bacteria and excess sebum while not harming or drying the skin. If you have normal to oily and combination skin types, use a gentle cleanser twice a day.
Pay Attention to Water Temperature
Extreme temperatures, such as hot or cold, can cause uncomfortable irritation. For example, very high temperatures can cause immediate redness and dilation of blood vessels. This is especially true for people with sensitive or dry skin. Heat can also trigger rosacea. Cleansing should be done with lukewarm water.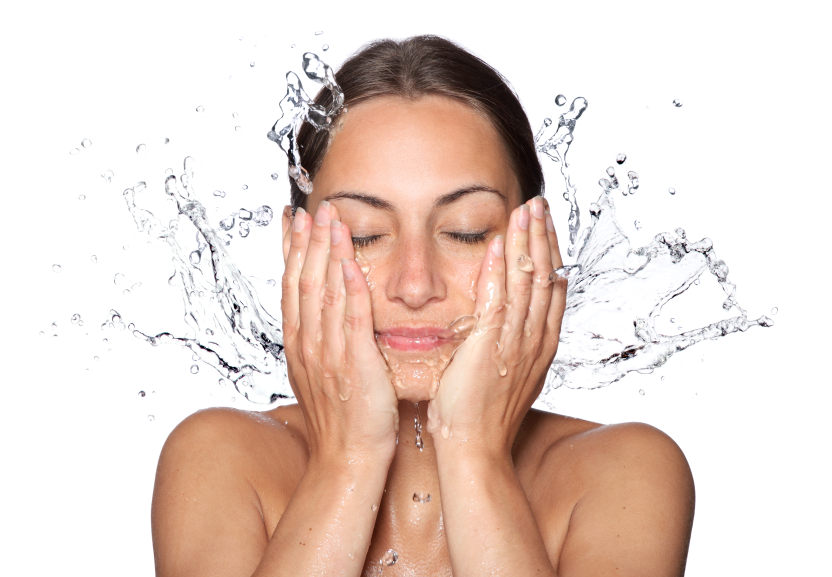 Do Not Exceed the Frequency
Washing the face twice a day, once in the morning and once in the evening, is recommended. Those who are physically active should rinse their face after exercise as well.
Do Not Use Scrub Facial Cleansers Daily
Respect your skin and treat it gently. Some facial cleansers with exfoliating beads are available, but it is not recommended to use them daily. Once you get used to it, try using it as a scrub several times a week instead of daily.
Take Your Time
There is no point in washing your face in nanoseconds. Wet your face, apply the right amount of cleanser, massage it with your fingertips in a circular motion for 20-30 seconds, and then rinse it off.
Extend Facial Treatments to the Neck
The neck is often a good indicator of age. Wrinkles, sagging, breakouts, and accentuated venus chains give the appearance of age, even on a youthful-looking face.
As a result, the skin becomes darker and more withered than in other body areas.
Prevention can be done in a few minutes a day: tie your hair properly and when washing your face, make sure to extend it to the neck and rinse well.
Do you have any other tips when it comes to face cleansing? Share it with us in the comments below!
Things to Remember To Pick The Right Face Cleanser