Working out and dieting has become an ever-evolving trend to get in shape. The Colombian facelift, otherwise known as "vacuum therapy", is a modern invention to lift the body without any surgical intervention. In general, it is performed on the buttocks, chest, but also on the stomach by using an electric suction cup to suck the skin from the area to be treated.

What Is the Colombian Facelift?
The Colombian facelift is also an effective solution for removing cellulite. This practice aims to increase the volume of the buttocks, breasts, etc. It is inspired by an Asian method called cupping therapy. The Colombian facelift differs from other treatments because it is entirely painless, and no surgery or injections are required. It is also done with a specific tool such as a suction cup, which stimulates blood flow to the treated area so that the skin looks natural and firm afterward.

The Advantages of the Colombian Lift
First of all, it is a non-invasive, non-medical, and non-surgical procedure. Therefore, it is a 100% natural treatment and is safe for the body. The action of the suction cups allows for a good result. Unlike the classic facelift, there is no risk of infection, and you run no risk of scarring. Moreover, it is painless. You can see the result right after the first session. However, sensitive people may feel slight soreness right after the session or even the next day, but this does not last long.

Constraints of the Colombian facelift
Despite the advantages of the procedure, there are some contraindications to the practice of a Columbian lift. It is not recommended for everyone. Indeed, people with heart disease and blood circulation problems are not allowed to undergo this treatment. Pregnant women and people with cancer and diabetes are not allowed to practice it either. However, to take advantage of its benefits, these people can have a massage with essential oil, practicing aromatherapy. It is a manual massage but just as effective, allowing a beautiful physical form.Note that it requires perseverance to achieve the expected result.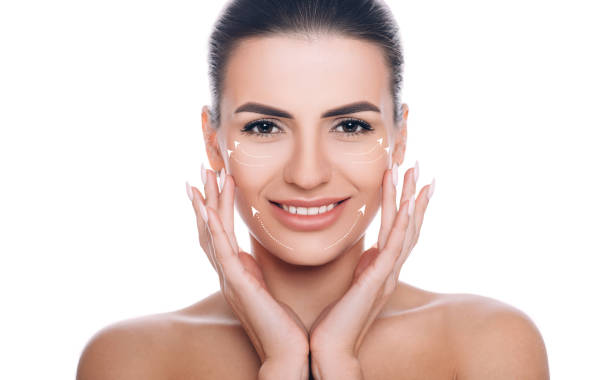 The price of a Colombian facelift
The price of a facelift is to be paid at each session, spaced from 1 to 5 days. The duration of a session varies between 30 minutes and 90 minutes. It is best to have at least 6 successive sessions for your beauty and well-being to obtain a satisfactory result. Note that a 45-minute session costs approximately 30 to 130 euros. But this price can vary from one place to another. In some cities such as Paris, Lyon, Toulouse, and Marseille, the cost starts at 150 euros. The price tends to increase in larger cities due to many people seeking this treatment. The price can also change depending on the institute and the range of technology used. Indeed, it can be as much as 1,000 euros.

The Trick to Maintaining the Result of a Colombian Facelift
For the result of a facelift to be visible for a long time, a healthy lifestyle, a good diet, and regular physical exercise are essential. In addition, apart from performing a maximum of 10 sessions at a limited frequency, it is preferable to continue the sessions at a frequency of once a month to maintain the result.
All About the Colombian Facelift